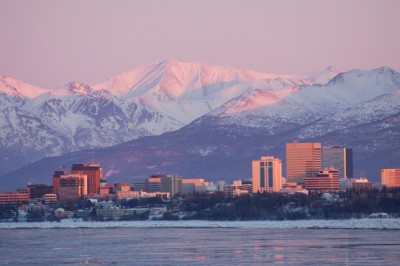 HWB provides effective and creative legal representation in litigation and transactions.  Our clients receive counsel and advice in advancing their interests in an increasingly competitive world.  We are attuned to providing direction that is beyond the obvious in helping our clients grapple with the ever changing requirements of running and defending a successful business.  Our clients come to us because they are looking for nimble, responsive, and resourceful counsel to help in meeting challenges.  They understand that Experience Matters.  We use our depth of experience to find opportunities and innovation in confronting what may at first seem to be obstacles.  Fresh ideas and assertive advocacy set us apart from our competition, and we welcome the opportunity to put our talent and resources to work helping our clients meet their goals.
Several Holmes Weddle & Barcott attorneys have been selected for inclusion in The Best Lawyers in America and Super Lawyers. The firm has been recognized by U.S. News and World Report as a top tier law firm for Admiralty and Maritime Law, Construction Law, and Employment Law.

Holmes Weddle & Barcott, in Anchorage, Alaska, is a member of MERITAS (formerly Commercial Law Affiliates). Meritas is a multi-firm, international affiliation of independent law firms. The mission of Meritas is to serve the needs of institutional clients seeking cost-effective, quality representation by medium-sized firms. Membership in Meritas is based upon peer evaluation of candidate firms and admission criteria established by the Meritas Board of Directors. Meritas membership is extended to a single firm in nearly 200 cities across the United States. All Meritas members are AV-rated by Martindale-Hubbell, and the majority are listed in the Bar Register. For more information on Meritas, please call (612) 339-8680, or click on the Meritas logo above to visit the Meritas website.
Holmes Weddle & Barcott has evolved with a long and distinguished involvement in the legal affairs of Alaska and the Pacific Northwest. The successor to Faulkner, Banfield, Doogan & Holmes, our history dates back to 1914.
In 1998, the firm changed its name to Holmes Weddle & Barcott to reflect its current principals. With offices in Alaska, Washington, Idaho, and Oregon the firm continues its long tradition of providing effective, efficient service to clients with interests in Alaska and the Pacific Northwest.
Former members of the firm have served as Chief Justice and Justice of the Alaska Supreme Court, Judge on the Ninth Circuit Court of Appeals, and as Attorney General of the State of Alaska. Members have also served as president and members of the Board of Governors of the Alaska Bar Association and as legal counsel to the campaigns of members of the Alaska Congressional Delegation. This tradition allows Holmes Weddle & Barcott to offer its clientele a unique perspective on the affairs of Alaska, the Pacific Northwest, and the Pacific Rim.
In 2003 the principals of the Alaska law firm Freeman & Watts joined Holmes Weddle & Barcott, bringing to the firm their experience and emphasis in the areas of construction, contract and labor relations law, thereby both broadening and complementing the firm's diverse range of legal services.